The Ryan Klesko Webring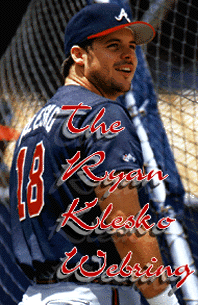 There aren't really too many rules for joining the Ryan Klesko Webring:
You have to have a site dedicated to Ryan Klesko, or a Ryan page somewhere on your site. That's about it, I'm not too picky about the sites I let join the ring. But please have some kind of content on your site, okay? It doesn't have to be like my site and include a discussion list, message board, and webring, but it needs to have more than a teeny little bio and a picture.
A few Braves fans have emailed me since Ryan was traded, asking if their sites could still be in the ring now that he's a Padre. If you have a Ryan page on your site, you're welcome to join the ring, regardless of what team he's playing for! (And yes, I'm going to change the webring graphic as soon as I find a picture I like of him in his Padres uni.)
---

If you would like to join the Ryan Klesko Webring, please fill out the form located here.
---

Existing members click here to edit your site info.

---

If you have any questions or problems, please email me.

---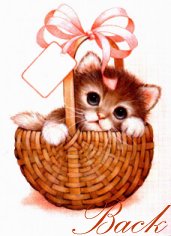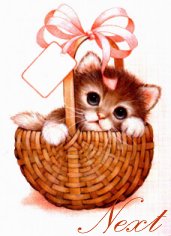 This Web Ring Mistresses Web Ring site owned by Andrea.
[ Previous 5 Sites | Previous | Next | Next 5 Sites | Random Site | List Sites ]
[Index] [The Atlanta Braves] [Country Music] [Horse Racing] [Ben Grieve] [Links] [Me]
[Webrings] [Awards] [Ryan Klesko] [The Ryan Klesko Discussion List] [The Ryan Klesko Webring]
[Message Board] [Javy Lopez] [Tom Glavine] [The Big Cat]